Toilet aids are designed to make going to the toilet a much easier and relaxing experience for those who struggle. Particularly helpful for disabled and elderly people, toileting aids can help maintain dignity and independence in the home.
Toilet Aids help fulfill functional needs for those with impaired mobility as a result of illness, ageing, post operative recovery, accident etc. They make it easier for your older adult to take care of everyday needs, reduce the risk of falls, and help them remain as independent as possible.
Having the confidence to safely perform personal tasks like using the toilet or bathing boosts your older adult's self-esteem and mood. And increased safety means less worrying for you.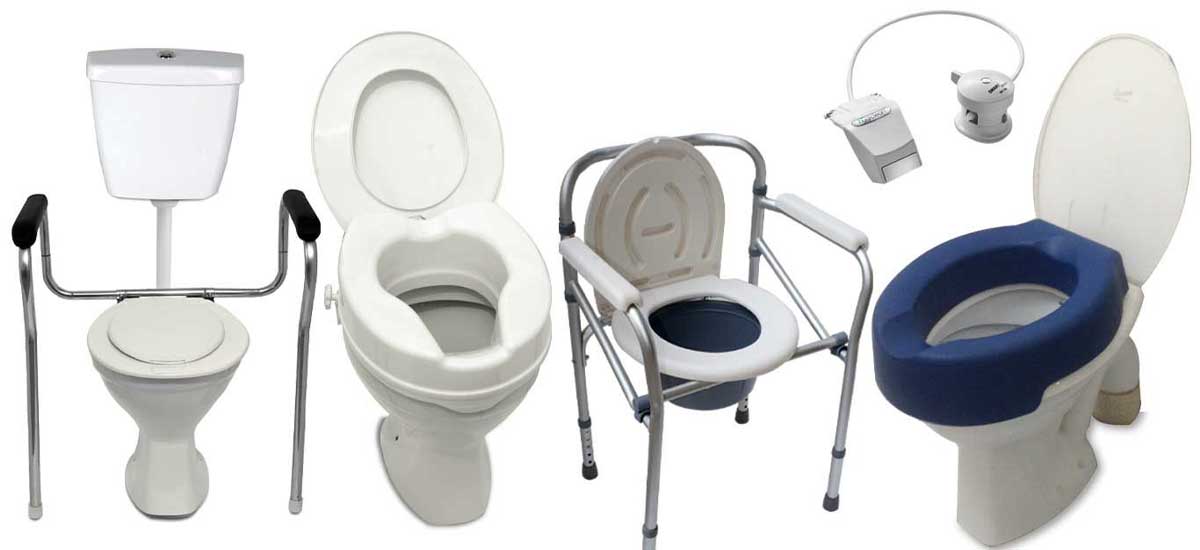 Making toilets safer & convenient
Ensure path to the bathroom is free and ensure it is well-lit
Mark out path from bed to toilet.
Move objects that clutter in the path.
A LED light strip can denote route to bathroom door
Ensure bathroom door opens easily.
Use knobs that can be opened with key in the event of an emergency.
Smoothen out entry thresholds with a ramp
Fix grab bars for extra support for navigation.
Fix suitable grab bars to sit & rise up from commode.
Lay non-curling non slip mats on floor of bathroom
Consider using a toilet safety surround.
A toilet raiser can ease the challenge of sitting down & rising up from commode seat
Consider use of a bidet for ease of cleaning up.
Use shower seats for bathing.
Caregiver Tips for Elderly Toilet Use
Planning
Without forcing the patient try to set a routine for bathroom visits especially after food & medicine prior to a nap
Be patient
Do not hurry getting to the bathroom safely can take some time.
Your posture
Ensure proper posture while helping the patient rise up and allow time for orientation prior to guiding your loved one to the toilet.
Stay close and hold to reassure and steady the walk.
Guide patiently for person to sit on the toilet.
Always hold hip area to provide support & stability.
Watch your posture to ensure proper support with knees and feet planted to form a steady base.
For information & guidance contact [email protected] or call +91 9840440505 about Toilet Safety.